Blogging more frequently as we have lots to offer . . . .. athletic quadcopters
Entry #169
Egads!
We have not entered a blog entry since September 2019.
What have we been doing?
Well, we have been working with wonderful colleagues to bring resources for teachers who wish to use modeling to motivate teaching differential equations in many ways by maintaining our SIMIODE HUB site; organizing events at national meetings such as paper sessions, minicourses, and workshops; being good stewards of our National Science Foundation grant in support of SIMIODE philosophy; offering SCUDEM for teams of students with some 610 last November in many parts of the world; and working on sustainability issues for SIMIODE in any number of ways, one of which is through donations (subtle, eh?).
We were prompted to "speak" because of a YouTube on using differential equation models and control theory to do amazing things with quadcopters. Our colleague Bil Skerbitz, Math Teacher and Math Team Coach, Wayzata High School, Plymouth, MN USA "woke" us with this amazing instance of applying differential equations. Try it you will like it. Thank you Bill.
We promise to share more frequently and hope something will interest you. Thank you.
BTW our most recent workshop was a Faculty Development workshop at Universidad Tecnológica de Panamá in February 2020.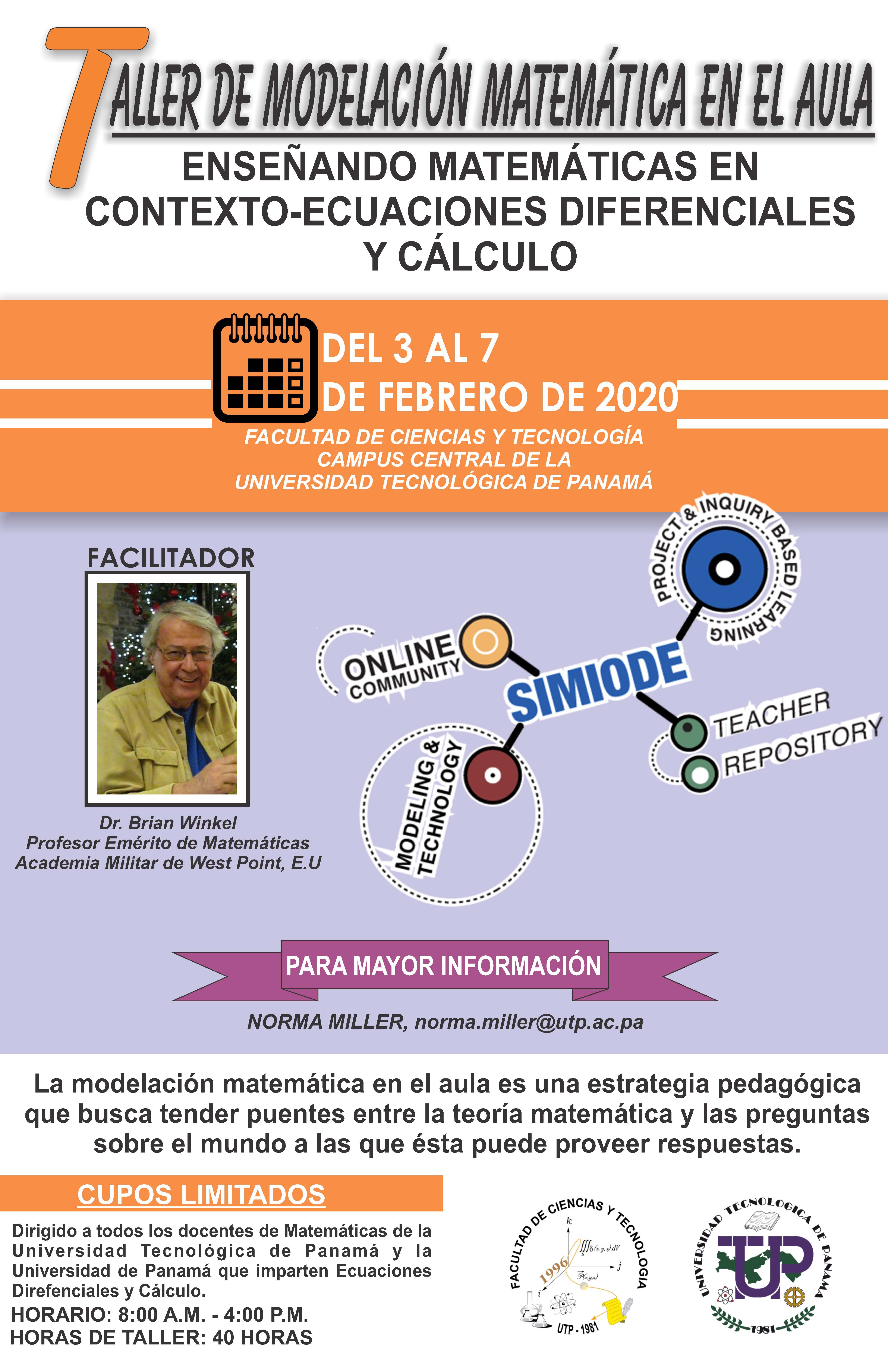 We leave you with some thoughts to make you think. Enjoy.